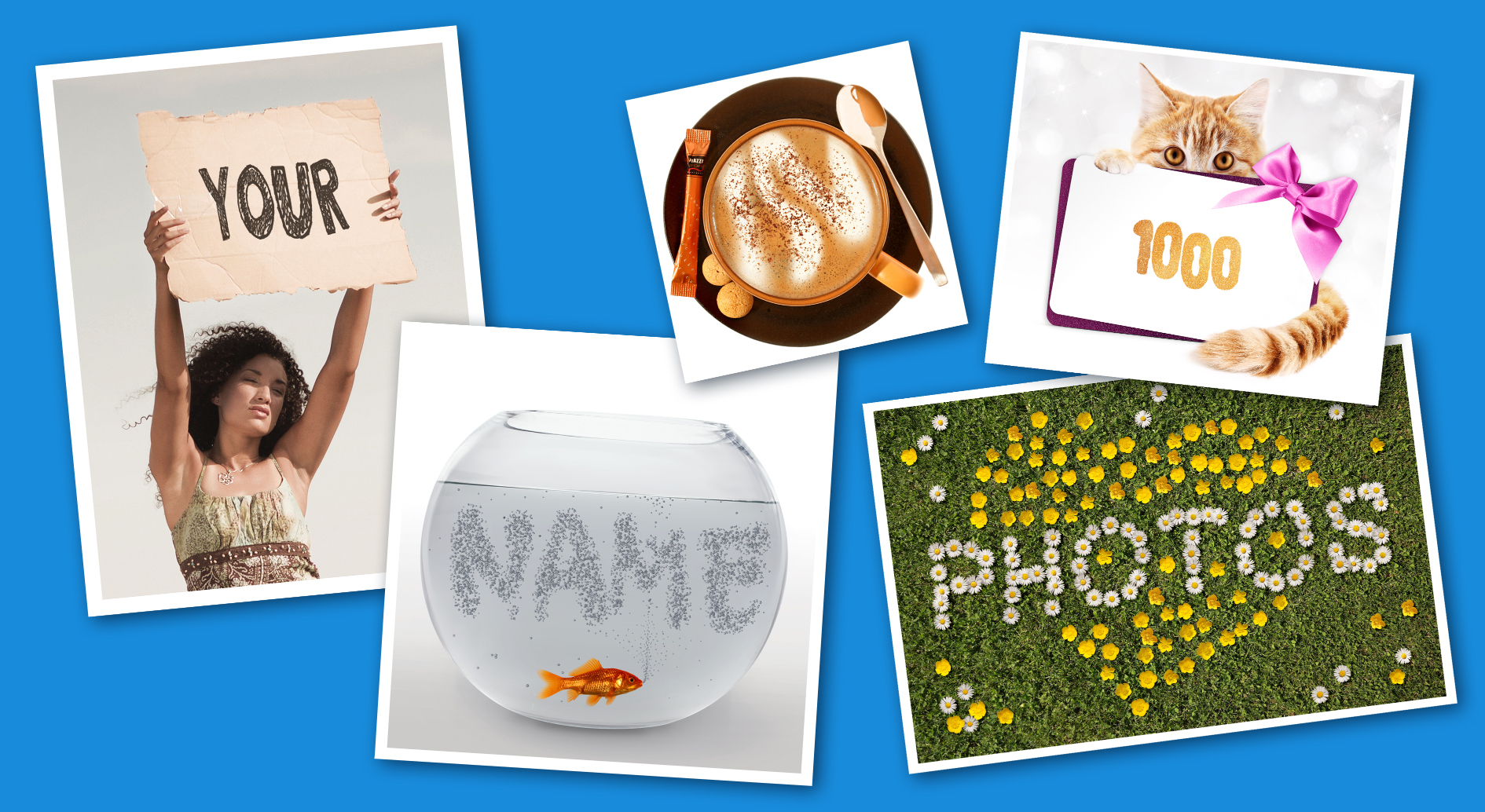 myAlphaPicture offers image personalisation for one and all.
Users can create messages that appear in a deceptively real setting: as graffiti, in snow or in the sky, or decorated with petals – the possibilities are virtually endless. Photorealistic image personalisation is always an eye-catcher for your personal messages, greetings, congratulations and memes.
With a 1,000 image motifs to choose from, you can surely find the right one to suit your mood. Type your text into the AlphaPicture and send your message for free as an e-card or via social media.
You can, of course, also order image-personalised products with your own texts.
myAlphaPicture uses AlphaPicture's image personalisation technology that has been tried and tested millions of times over.
In addition to myAlphaPicture, the site for non-commercial users, AlphaPicture also offers commercial users an online portal for generating printed material plus an interface and an all-round service for creating motifs and managing projects.
Find out more about this on www.alphapicture.com